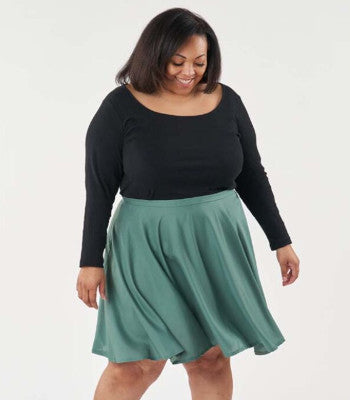 Woven Skirts: Sew Your Own Adventure
Adult Advanced Beginner
Location: Made Sewing Studio: 124 N 103rd St. Suite A, Seattle WA 98133
We are super excited to launch our new approach to learning to sew! In these Sew Your Own Adventure Adult Classes we have selected 4-5 projects for Advanced Beginners and Intermediate Sewists to broaden their sewing skills and walk away with a successfully completed project. Each student will personally select one of the projects to make in class where they'll not only learn their own project, but have the opportunity to learn other techniques from fellow students. Let the sewing adventures begin!
Woven Skirts Options:
Please choose ONE pattern and bring the pattern and all notions and fabric listed on the back of the envelope. 
These classes are designed for the student to complete one project within the time frame given. Can't decide between a few options? You can take this class multiple times and choose a different pattern each time!
---
Class Level: This class is for Adult Beginner/Intermediate Sewists and can be taken more than once. Previous experience with machine sewing, several completed sewing projects and some pattern reading is required. Please email us if you are concerned you may not be at the right level for this class. 
Cancellation/Return Policy: No refunds are offered for classes or camps. Cancellations received 72 hours before class start, will be able to redistribute their class fees to another class/camp. Cancellations received less than 72 hours before class start or no-shows forfeit their class fees. We are unable guarantee the same class or session will be available for rescheduling. Arriving more than 30 minutes late for class may be a forfeit of class fees. COVID and any other government mandated shutdowns have the same cancellation/Return policy. 
COVID-19 Precautions: Please read our following policy regarding COVID-19 HERE. As you know, these are procedures we have always had for our students. If they are ever changing and we update them continuously. We have not changed in our dedication to student safety and assure you of how seriously we are taking this epidemic and the health of our students.