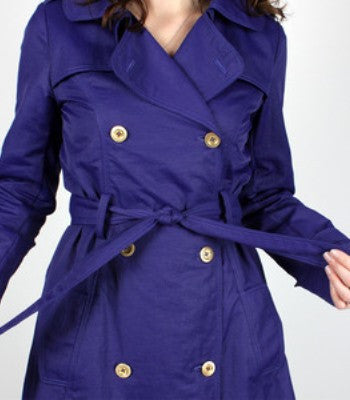 Jackets & Coats: Sew Your Own Adventure (4 Part Series)
Adult Intermediate Sewing
Location: Made Sewing Studio: 124 N 103rd St. Suite A, Seattle WA 98133
So I think anyone who knows me (Carisa), knows how much I l-o-v-e to make jackets. And the sad fact is we live in Seattle so it's going to get cold soon, so we should at least look stylish, no? Tis the season for the Jacket and the Cape! Each week we will work on a different part of  construction including cutting, fitting, buttonholes or zippers, linings, crisp collars and sleeve magic. There will be a certain amount of sewing to be done at home in-between classes.
This class takes place on four consecutive weeks.
Please Bring:

1.  Sewing pattern of your choice! This is a choose your poison...er...adventure. Which means you choose the pattern you are interested in sewing.
2.  Please see back of pattern for all fabric, notions and other items needed. Bring all to class.
3. Bring Fabric pre-washed  and pre-cut if you are comfortable cutting ahead of time
4. Bring all pattern pieces, scraps in case we need them.
5. Wine, kidding, We just wanted to make sure you really read the list 
---
Class Level: This class is for Adult Intermediate/Advanced Sewists. Previous experience with machine sewing, several completed sewing projects and some pattern reading is required. Please email us if you are concerned you may not be at the right level for this class. 
Cancellation/Return Policy: No refunds are offered for classes or camps. Cancellations received 72 hours before class start, will be able to redistribute their class fees to another class/camp. Cancellations received less than 72 hours before class start or no-shows forfeit their class fees. We are unable guarantee the same class or session will be available for rescheduling. Arriving more than 30 minutes late for class may be a forfeit of class fees. COVID and any other government mandated shutdowns have the same cancellation/Return policy. 
COVID-19 Precautions: Please read our following policy regarding COVID-19 HERE. As you know, these are procedures we have always had for our students. If they are ever changing and we update them continuously. We have not changed in our dedication to student safety and assure you of how seriously we are taking this epidemic and the health of our students.